The STULZ Micro DC is a server room in a rack and comprises all necessary infrastructure such as power, cooling, security, fire suppression, monitoring, and management. The unit will be integrated and tested before it leaves the STULZ factory and allows you to simply plug and play. As a result, there is no need to build small server rooms or wiring closets that can be costly and disruptive to your critical business.
Your data centre in a rack
Digitization means that computing and storage capacities are needed in almost every area of business. The areas of application and requirements are almost unlimited, which is why the solutions must be flexible, scalable and offer individual options. With specialists in the planning and construction of modular data centres and over 40 years of experience in the field of air conditioning for mission-critical applications, we are able to offer you a range of Micro Data centres using multiple cooling technologies including liquid chip level cooling.
Product applications
The STULZ Micro DC - The perfect solution for your application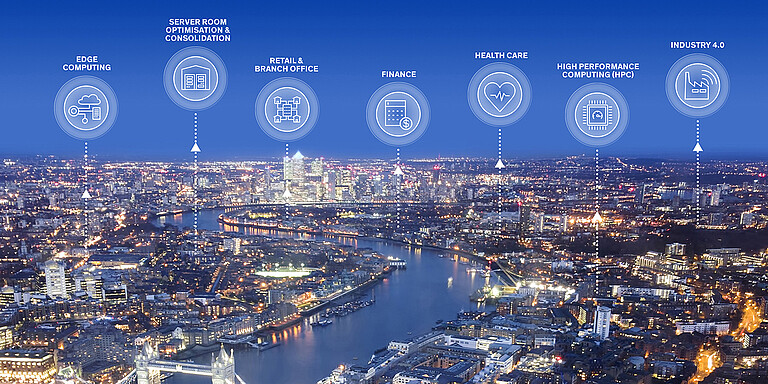 STULZ Micro DC product range
The STULZ Micro DC has two standard product ranges. The P series using the Prodigy cooling unit and C series using the CyberRow unit.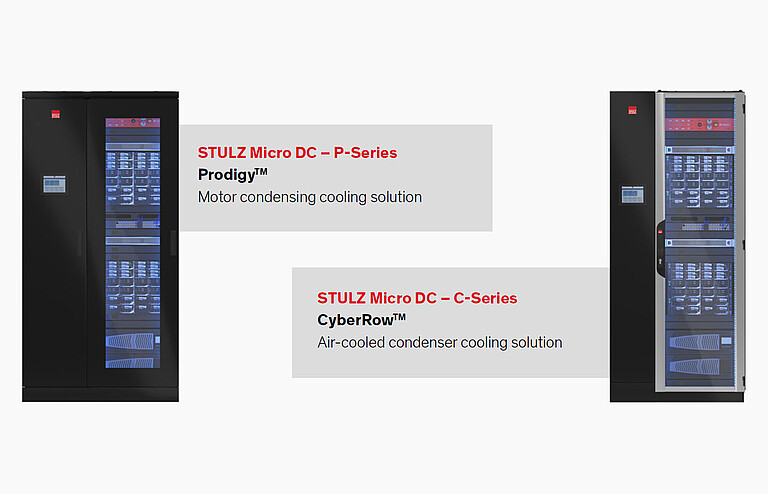 Options for increased reliability and individual requirements
The STULZ Micro DC can be configured with all the key design aspects of a data centre, including critical power distribution, fire suppression, physical security & precision cooling. All configurations of the STULZ Micro DC include a 19" standard rack & cooling which can be easily equipped with accessories such as a UPS, PDU, local 7" LED screen for monitoring and control etc.
Rack construction: Heavy duty steel construction with powder coat finish and optional protection type IP54 and IP55.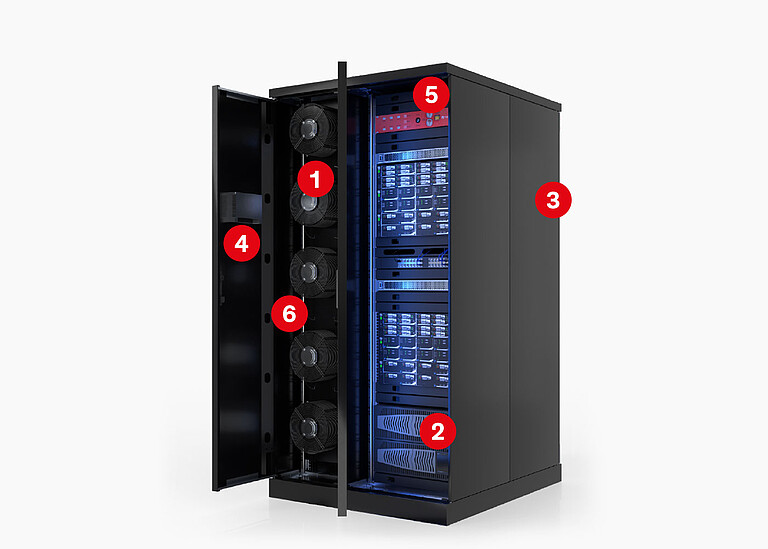 1. Cooling: Provides cooling directly to IT equipment while efficiently capturing its heat
2. UPS & batteries: Ensure clean power feed and continuity to critical IT infrastructure
3. Power distribution: Smart PDUs with environmental probe & temperature humidity sensor
4. Monitoring and security: 7" Inch touchscreen display that provides easy access to information for power, thermal management, and security. Remote monitoring.
5. Fire detection and suppression system: Fire monitoring and suppression
6. Access control and security: Security access with integrated card reader
Scalable rack configuration
The STULZ Micro DC can grow from a single rack to a multi-rack configuration, scaling up to match future business growth, lowering your initial CapEx.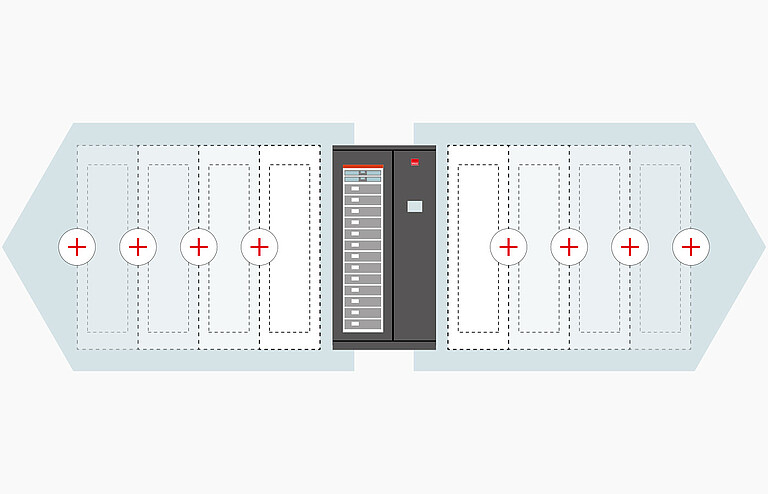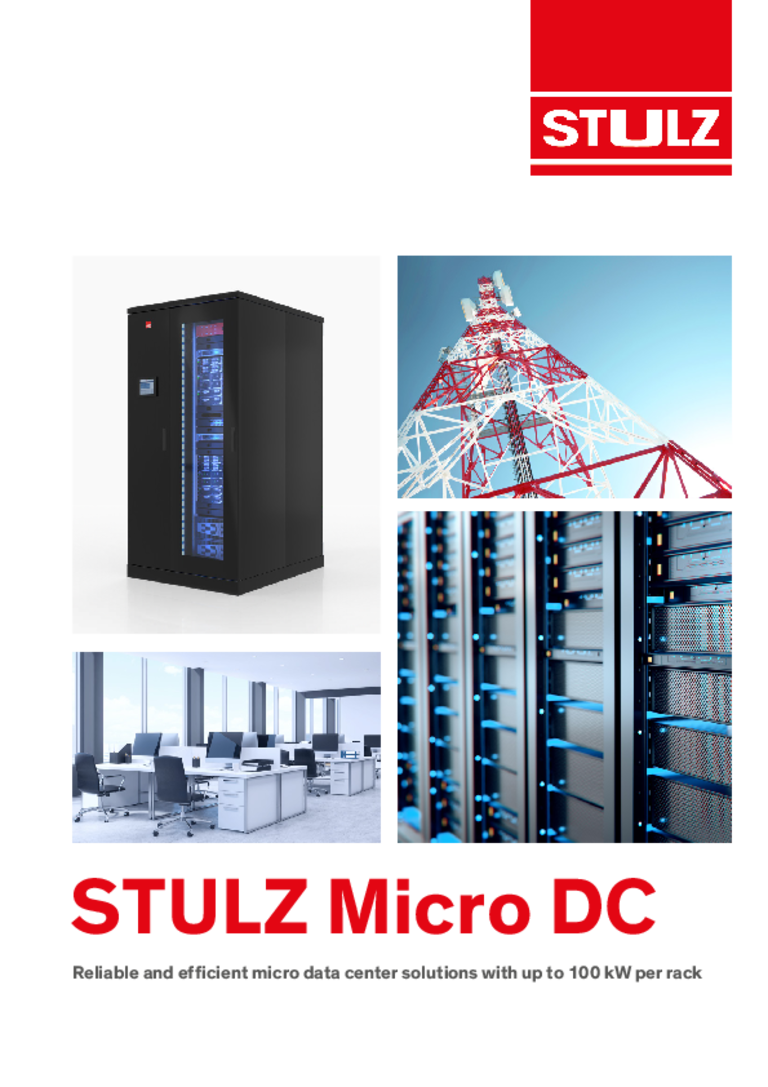 Need more information?
Download our brochure!